A while back we had a story on a
drunk ref
. Well now we have another story about a ref but this one is more serious. Angel Matos of Cuba kicked Olympic Taekwondo referee Chakir Chelbat after a diputed call.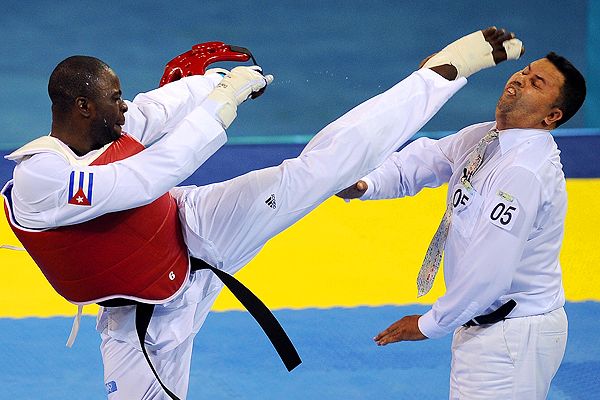 Matos was DQed by the ref for delaying the match by taking too much time after an injury. Matos then yelled at, pushed, then kicked the ref before leaving. Chelbat's required stiches on his lip. Matos is facing a life-time ban from the sport and I wouldn't be surprised if there are criminal charges.
Obviously there are more peaceful ways to object such as just yelling or protesting both of which we have seen already in these games.
Here's the video.