Omega, the official time keeper for Olympic Swimming has released their photos of the .01 second win by Michael Phelps. As was the same in the Sports Illustrated pictures, it appears as in Cavic touches the wall first.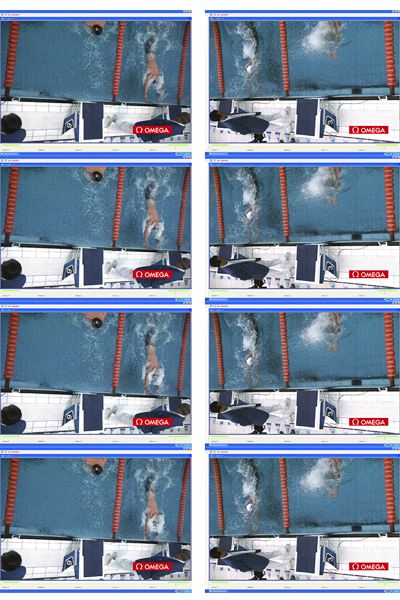 Those are the pictures but I don't understand them. They don't seem to be in a logical order.
Timer Silvio Chianese explained by saying that it takes 6.6 pounds of force to set the pad off.
"Any less and waves would set it off. You can't just put your fingertips on the pad, you really have to push it. We explained all this directly after the race to [Cavic] and his coach." -Silvio Chianese

What a gyp for Cavic huh? Mr. Cavic even though you touched the wall first you didn't touch it hard enough. Oh well. Milorad Cavic didn't even expect to win the silver so he was not complaining. Without a doubt, if an American swimmer was on the losing end of this they would arguing and complaining about this for years.