With the MLB trade deadline looming and already one seemingly bad trade so far (Teixeira for Kotchman), let's take a look back at the worst deadline deals ever.
10. Yankees trade Jay Buhner to the Mariners for Ken Phelps-1988 Buhner hit 307 homers and had 951 RBIs over his 14 years with the Mariners. Phelps hit .224 for the rest of the year and was traded the following year.
9. Astros trade Freddie Garcia, Carlos Guillen and John Halama to the Mariners for Randy Johnson-1998 Johnson's stay in Houston was short lived while the Mariners got 2 great players.
8. Blue Jays trade David Cone to the Yankees for Marty Janzsen, Jason Jarvis and Mike Gordon-1995
Cone helped the Yankees win a couple of rings while none of the players that the Blue Jays acquired played in the majors
.
7. The Mets trade Scott Kazmir and Jose Diaz to the Rays for Victor Zambrano and Bartolome Fortunato- 2004 Victor Zambrano was (out of the league now) terrible for the Mets while Kazmir is a stud for the Rays. The only thing that is preventing this from going to the top is the fact that Kazmir's career is still young.
6. Mariners trade Derek Lowe and Jason Varitek to Red Sox for Heathcliff Slocumb- 1997
Lowe had two tremendous seasons in 2002 (21-8), and 2003 (17-7), while Varitek is the captain for the Red Sox. Slocumb had two seasons with Seattle with an ERA at about 5 and a record of 2-9.
5. Tigers trade John Smoltz to the Braves for Doyle Alexander- 1987
Alexander, while decent, only lasted two more seasons. We all know what Smoltz has done with the Braves since.

4. Red Sox trade Jeff Bagwell to the Astros for Larry Andersen- 1990
Boston got a 37 year old dud while Houston got a future HOFer.

3. A's send Mark McGwire to Cardinals for pitchers T.J. Mathews, Eric Ludwick and Blake Stein (July 31, 1997)
St. Louis got 220 homers while the A's got 3 mediocre at best pitchers that only lasted the A's about a season each.
2. Cubs trade Lou Brock to the Cards for Ernie Broglio (June 15, 1964)
The Cubs traded away 24 year old Lou Brock, a Hall of Famer for a pitcher that went 7-19 in two seasons with the Cubs.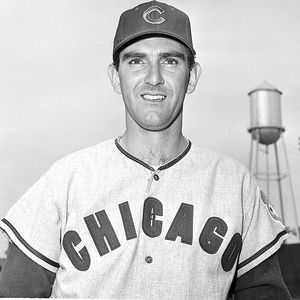 1. The Expos trade Grady Sizemore, Cliff Lee, Brandon Phillips, and Lee Stevens to the Indians for Bartolo Colon and Tim Drew- 2002 For two months of Colon's service the Expos gifted the Indians 1. 25 year old, 3 time all-star, gold glove outfielder 2. all-star and feasible Cy Young winner 3. great second basman that is now with the Reds Did I mention that the Expos didn't even finish close to making the playoffs that year?
Like the list? Don't like it? Drop your opinion in the comments.